Short description:
The professional-grade T620 features all of the imaging capability you need, and the features you want when you've got a demanding workload
Information
With a full suite of powerful image analytics tools like Delta T and MeterLink built right into the camera you can work faster and more efficiently than ever. And, it's rotating lens makes it really easy to get the images you need, even in hard to reach areas.
Wi-Fi and FLIR Tools Mobile App
New! MSX
®

 Thermal Image Enhancement

FLIR's new, onboard Multi-Spectral Dynamic Imaging adds visible spectrum definition to IR images in real time for amazing detail and instant location orientation, with quality so good, you won't need a separate photo for reports.*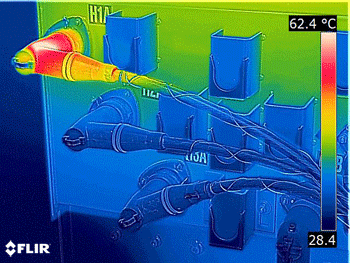 Wi-Fi and FLIR Tools Mobile App
FLIR's latest mobile app for Apple® and Android™ connects devices to FLIR T-Series cameras for fast image transfer, processing, and sharing plus streaming live video and remote control.
New! Sketch on IR / Visual
Use the touchscreen to quickly draw circles and pointers on stored images to highlight areas of interest.
Annotation
Add voice or text comments to images or use the touchscreen to sketch.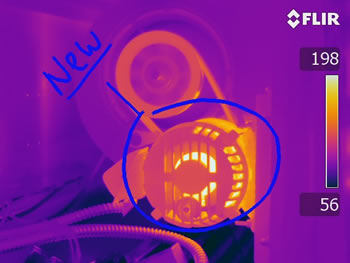 Comfortable, flexible, ergonomic optical block
Tilt the lens system 120° up or down and keep the touchscreen display at eye level to make it easy on yourself to capture images from tough angles.
Thermal Fusion and Picture in Picture
Blend thermal and visible images onscreen to identify targets clearly; use fusion "threshold" to isolate hotspots within a scene.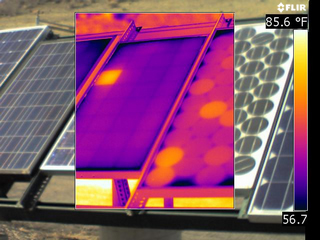 Additional FLIR T-Series Features
New! GPS – Built-in GPS automatically adds location data to images for including in reports.
Manual and Autofocus – All FLIR T-Series models give you the option of manual control or the fastest pushbutton autofocus in the industry – the key to capturing accurate images.
Reviews